SkyGo
eSIM

and

Global Packages
A contactless solution to a physical SIM card, you can now install SkyGo's eSIM on your device to access seamless worldwide data coverage.
Hello Smart eSIM
One world. One operator. One affordable price.
Get internet connection in 100+ countries worldwide, with a validity of 180 days. This is what the future of mobile data looks like. You can even keep your mobile number active while SkyGo eSIM handles the mobile data traffic simultaneously!
1)

Purchase an eSIM from our website
Purchase an eSIM and get a QR code
Scan your QR code and get your phone configured automatically
1)

Select a desired region & package
Select a country or a region
Select a package that best suits your needs
A contactless solution
No tools required
No tools required, no physical SIM to manage When you're traveling, the last thing you need to worry about is where you left your SIM card. Keep your carrier SIM in place, leave your tools at home, and roam freely with your Dual SIM device.
One world. One SIM. One operator

With SkyGo Global SIM, you can travel without roaming fees or changing SIM cards. This is What the future of mobile looks like. There is no contract required, just purchase the package plan you need and you are ready to go.

No packaging or waste

eSIM aren't just easier -- they're greener too! Everything is electronic, so you can travel light and leave no trace.

The future is digital!

No more long contracts, no more expensive roaming fees. 150+ countries included. Install the digital SkyGo e-SIM for only $1 to get started.

Customer service

No matter what is the issue we got you covered.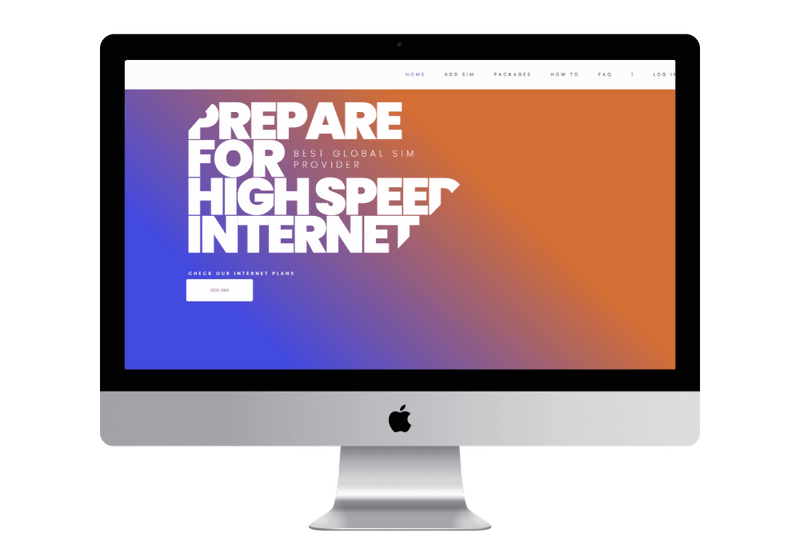 STAY CONNECTED AT HOME
AND ON THE GO
| How SkyGo is different ? | | |
| --- | --- | --- |
| LOCAL & GLOBAL COVERAGE | | |
| NO ROAMING CHARGES | | |
| NO SIM CARD NEEDED | | |
| INSTANT CONNECTION | | |
| SAFE & SECURE | | |